SUGON T1602 SOLDERING STATION
Features:
1. It adopts a low-cost T12 heating element, but maintains high-performance heating and dormancy cooling speed.
2. Two sets of temperature memory functions for each double station, C/F conversion is possible
3. Large display screen, dual channels, dual stations, two handles can be used at the same time, and three t12 heating iron tips are standard.
4. Short-circuit protection function, automatically protect the host from short-circuit heating core. The handle of the soldering iron is equipped with a breathing light to directly display the working status.
Specification:
Brand: SUGON
Model: T1602
Input Voltage :
AC110V50 /60HZ
AC220V50/60HZ
Power: 75/150W (MAX)
Temperature control range: 200°c-450°c 392°f-842°f
Package included:
1 x SUGON T1602 Soldering Station(As Picture Shown)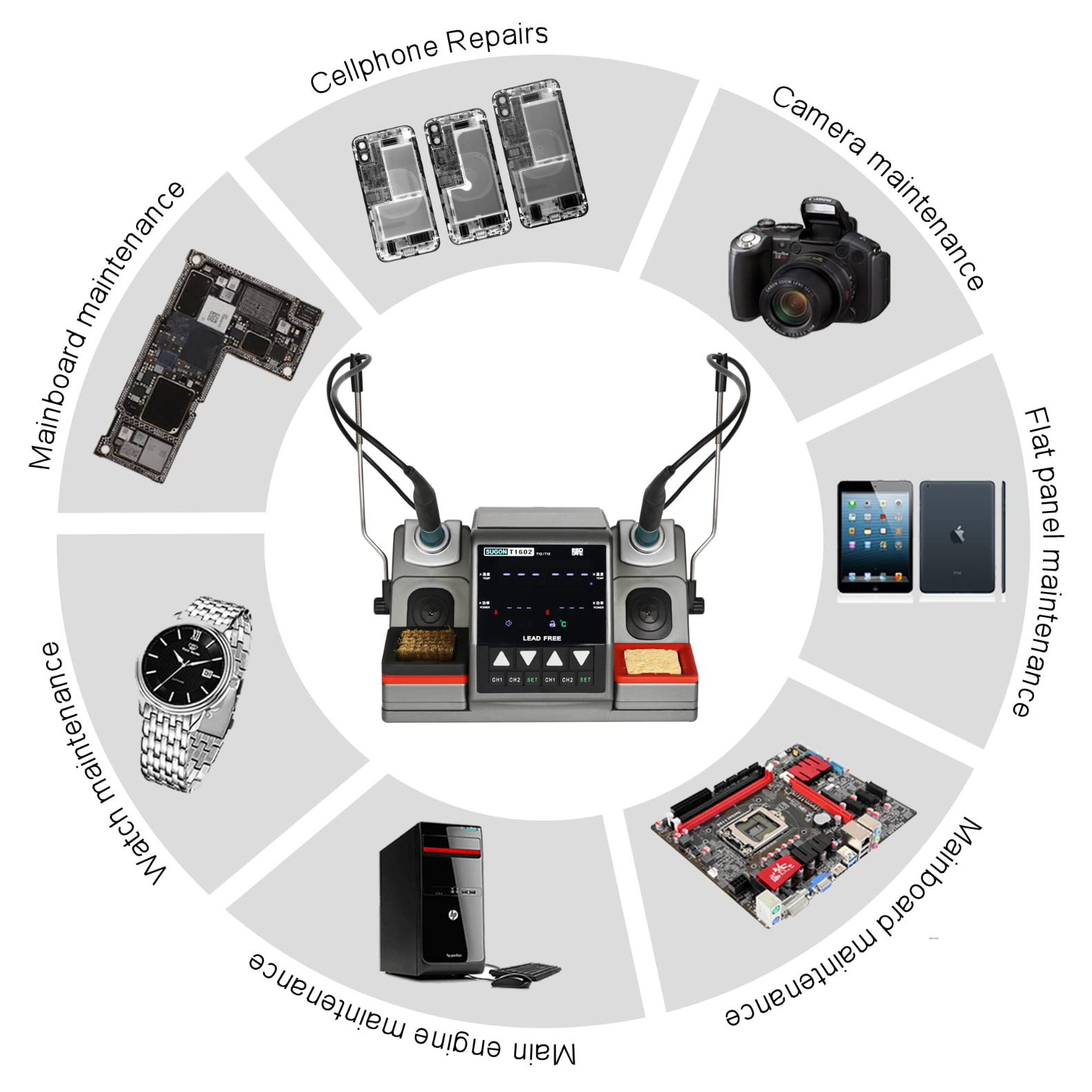 Comments