RELIFE RL-1520 SOLDERING DESOLDRING WICK
Features:
RELIFE RL-1520 Soldering Desoldering Wick Powerful Soldering wick, Unique appearance design, high quality imported materials, geometric precision weaving, to solve all your troubles.
Removes up to four times more solder than conventional wick, and extracts solder much faster than wicks based on Type-R fluxes.
The residue left behind is halide free and non-conductive, so it does not have to be cleaned off the board, and has a fine braid design to promote strong capillary action to pull in excess solder.
Thumb-wheel dispenser ensures easy, clean, and safe operation. The sealed
dispenser protects the wire from moisture for a better lifespan
Includes BGA desoldering Wick in different widths.
* Material: 100% Copper wick
* Color: As the pictures shown
* Length: 2.0m
* Width: 1.5mm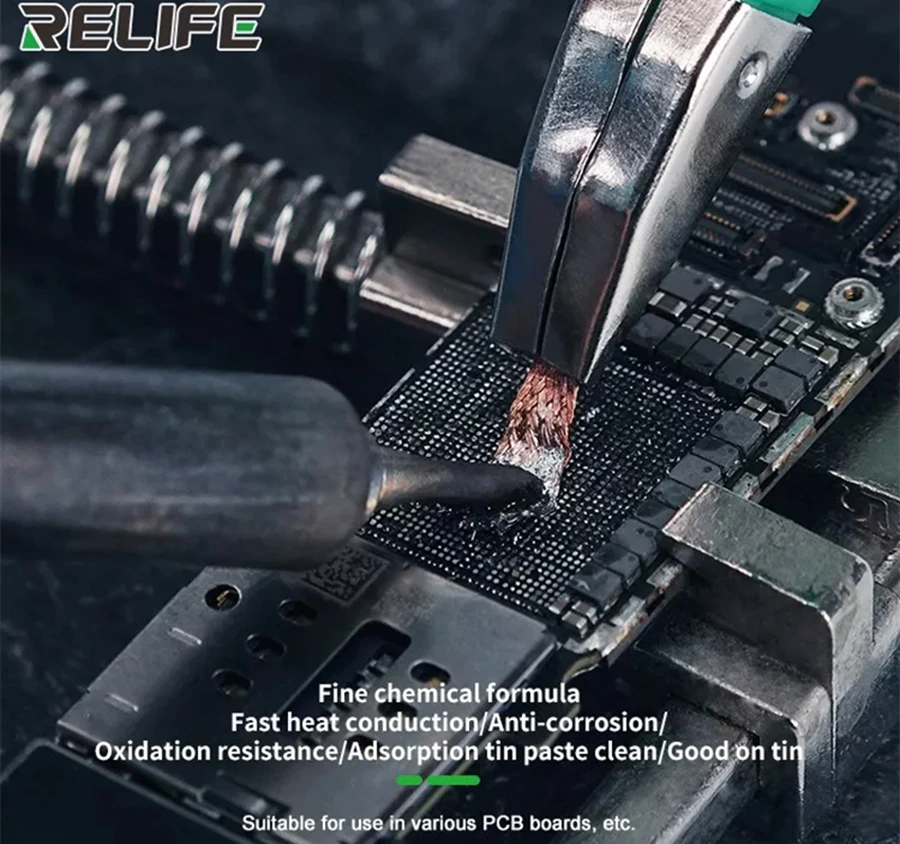 Comments