AKT PR1 Bubble Remover Set ( Enquiry: 7004009069 )
Features:-
Work for LCD screens up to 6 inches.
Easy to use
Simply Push One Button to Complete Both Laminating Process and Bubble Removing Process.
This machine is useful for you considering your phone repair & refurbish business
We can provide stable quality and long service life
This machine has all parts strict and inspection provided for you
The machine is for assembling LCD screens and digitizer/touch glass lenses and is also fit for refurbishing screens.
Work for all mobile phones whose LCD screen size is 10 inches or below
Manual control, automatic removal: temperature, time, and pressure can be set
In this machine, 2 meter is available (Timer meter and temperature meter)
This machine occupies an ordinary bubble remover machine
OCA bubble remover machine is a good and helper to assist you in fixing cell phones perfectly in a short time
Process (Pressure Screen)
Then LCD panel in the working chamber must keep the cover upright.
When the back of the LCD screen has a protuberant uneven row line, it needs to be flattened before fitting.
The front of the laminating process (with OCA LCD cover ); can't leave air sealing between the cover and LCD screen.
The machine cylinder heating, fan circulating air, heating Express, efficient a bubble, you can set the time automatically control the temperature accurately.
Manual fast opening and pressure adjustable, automatic, manual pressure relief, pressure differential auto exhaust.
Is a high-quality, safe, durable new bubble machine.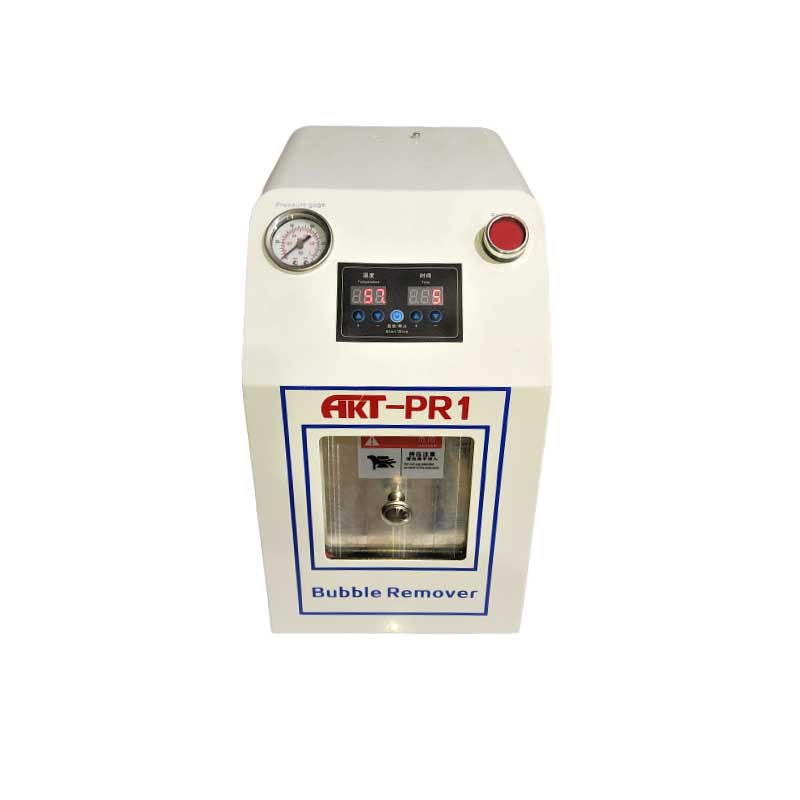 Comments