EGO (R-6150) 6" 2 IN 1 SCREWDRIVER
The EGO R-6150 2 in 1 Screwdriver is a versatile tool designed to simplify various screwing and unscrewing tasks.
With its dual-end design, this screwdriver features two distinct screwdriver heads: a Phillips head and a flathead.
The dual-end configuration provides the flexibility to work with different types of screws commonly encountered in household tasks and repairs.
Its ergonomic handle offers a comfortable grip, ensuring ease of use even during extended periods of work.
The compact and lightweight design of the EGO R-6150 makes it portable and easy to store, suitable for both professionals and DIY enthusiasts.
This 2 in 1 screwdriver is ideal for assembling furniture, working on electronics, tightening screws in appliances, and a variety of other applications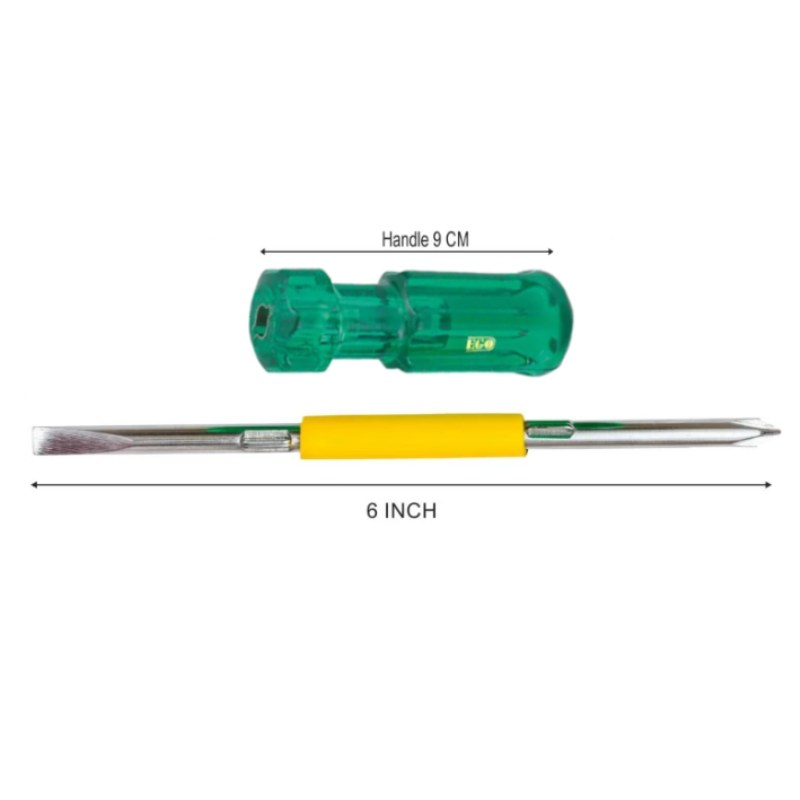 Comments