MECHANIC 9666 [300ML] OCA REMOVING LIQUID
MECHANIC 9666 300ML OCA REMOVING LIQUID, 9666 Curved-screen Phones Touch Screen OCA Power Remover S6/S7 Special Curved Screen Cleaning Glue Liquid.
Important: Do not soak the curved screen.
This product is a new type of curved screen mobile phone enhanced OCA degumming fluid, for the rapid removal of S6, S7 Edge / Xplay5 and other series of curved screen mobile phone high viscosity OCA R & D, launched the market that is widely used by our customers.

Place the mobile phone screen that needs degumming in a PP/PE plastic device, pour in an appropriate amount of 9666 glue, cover the surface of the workpiece, and soak it for 1-3 minutes.

Can not be immersed in the degumming method:-
The surface of the liquid crystal is placed on a thick cloth, absorbent cloth, with the appropriate amount of 9666 in addition to glue on the clean cloth surface, fully infiltrated for 30-50 seconds, the colloid began to soft foam, gently rub except.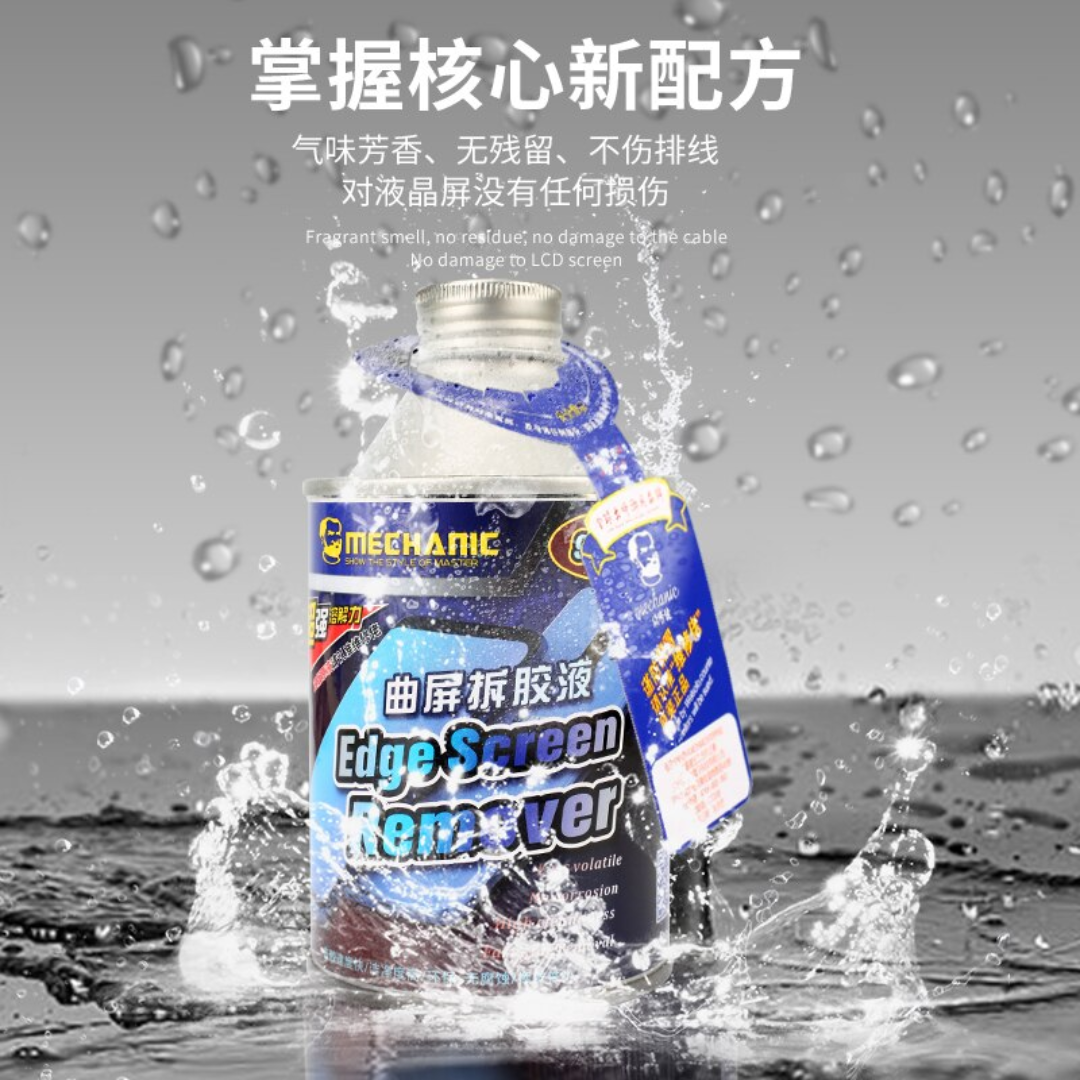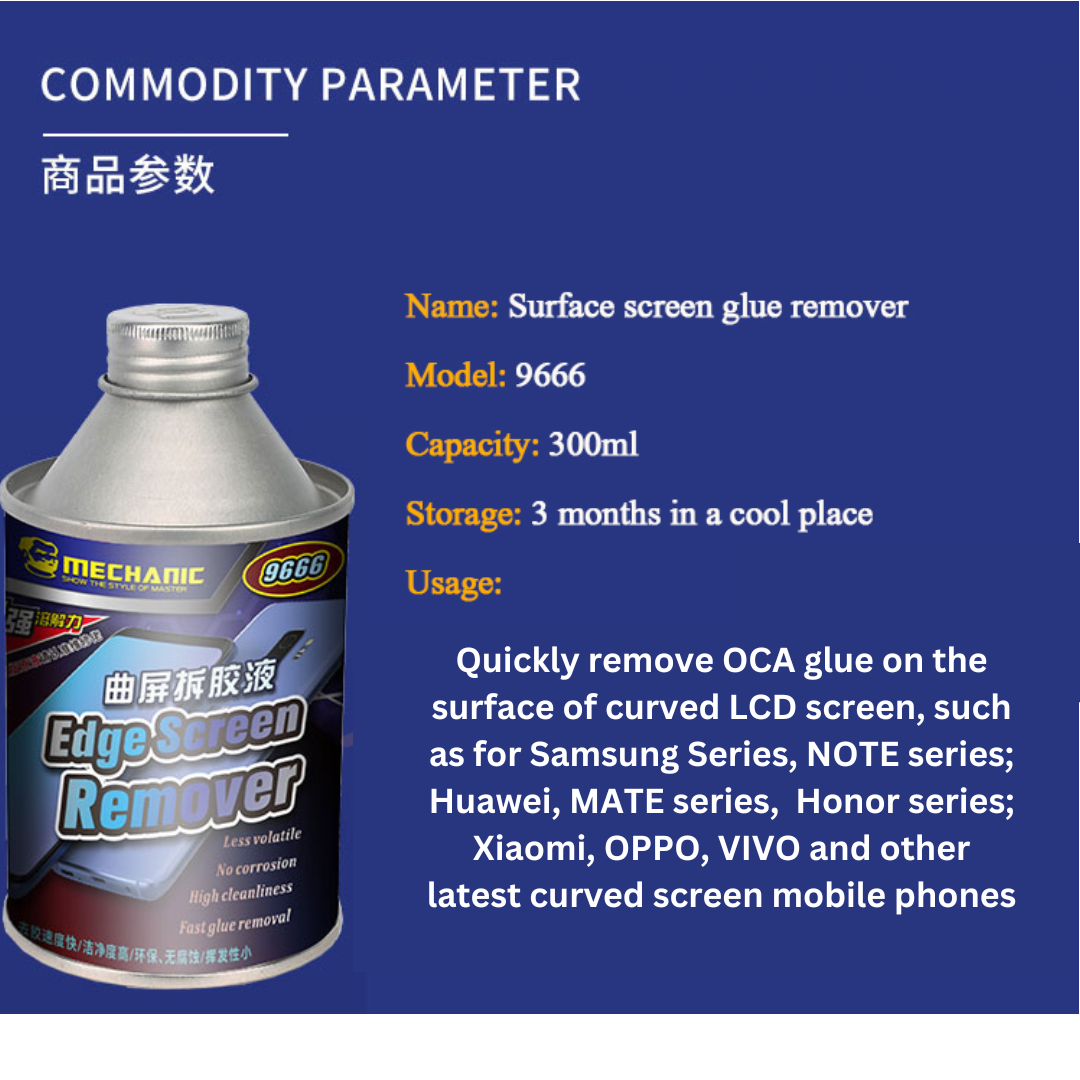 Comments