MECHANIC ITOUCH DM MULTIMETER
MECHANIC iTouch DM multimeter intelligent touch digital, with 3.2-inch LCD HD display / AC DC temperature display/diode / Firewire Frequency / Resistance / Capacitor test flashlight function, NCV function precision touch / three displays on one screen\n\nMECHANIC iTouch DM Intelligent Digital Multimeter For Mobile Phone Repair
Touch DM multimeter features: Touch measurement, automatic recognition, mini portable, integrated large screen display, the high-definition display effect
Product Functions :
Voltage detection - NCV no-touch voltage detection: Built-in high sensitive voltage probe, and the strength of the signal will display on the screen
Intelligent touch- One touch switch: Touch control measurement, automatic recognition, automatic measurement double high-speed chip measurement is more accurate.
Three displays on the same screen: Double analog display, real-time temperature, true virtual value, display in a screenIntegrated large screen LCD display, HD effect, clear reading, overload protection.
One-click lighting- Flashlight: Not limited to dark environments, easy to measure, convenient and worry-free.
Mini size: Put it in your pocket, the size is the same as the 4.7 mobile phone size, easy and convenient to carry.
Packing Details:
* 1x MECHANIC ITOUCH DM MULTIMETER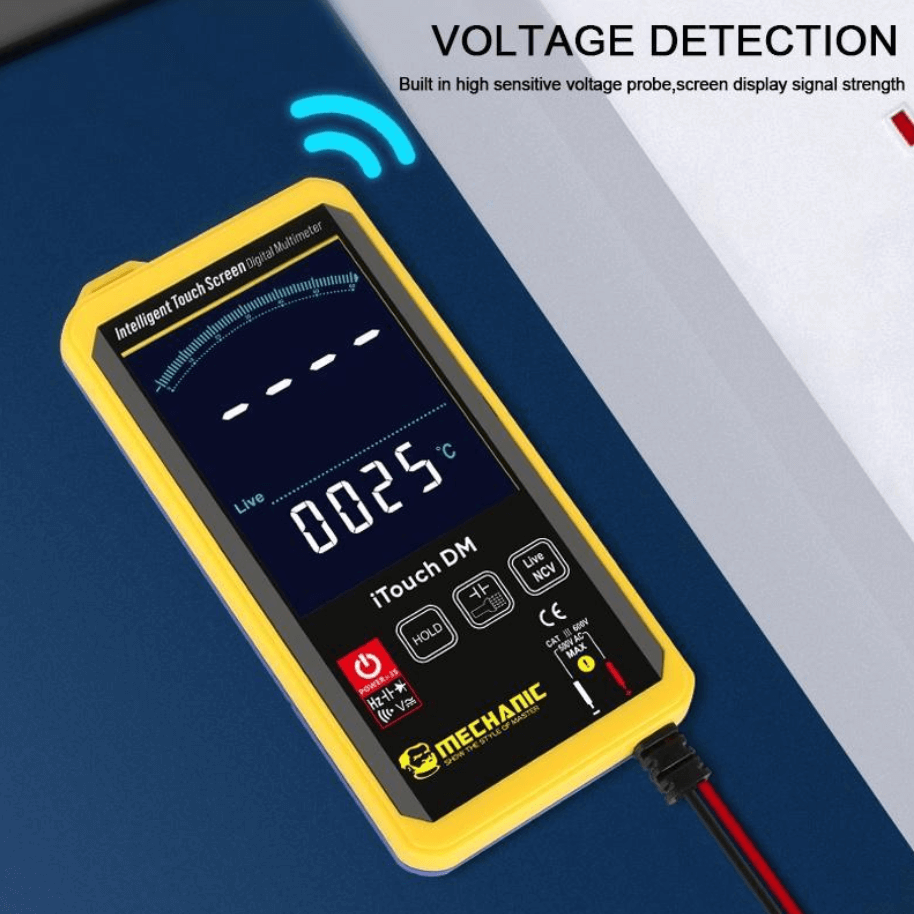 Comments