RF4 RF206D SOLDER WIRE
* RF4 RF206D SOLDER WIRE Melts easily and flows well: With the solder wire roller soldering can be done faster and saves time and work. Rosin is uniform and suitable; insulation resistance, no splashing, and non-corrosive
* Rosin Core: They are wound evenly by a roll, plus it is a reason seed solder, so no flux is needed, which can keep you from the mess.
* MOST USED: The lead-free rosin solder wire is intended for DIY, repair of cables, radios, TVs, VCRs, stereos, headsets, motors, toys, circuit boards, and other electrical devices.
During the soldering process, the soldering wire and soldering iron work together in a coordinated manner. Based on high-quality soldering iron can provide stable and sustained temperature, the soldering wire can be added to the cracks of electronic components as a filler, it is the main unit of solid electronic components, and is an indispensable part of every soldering.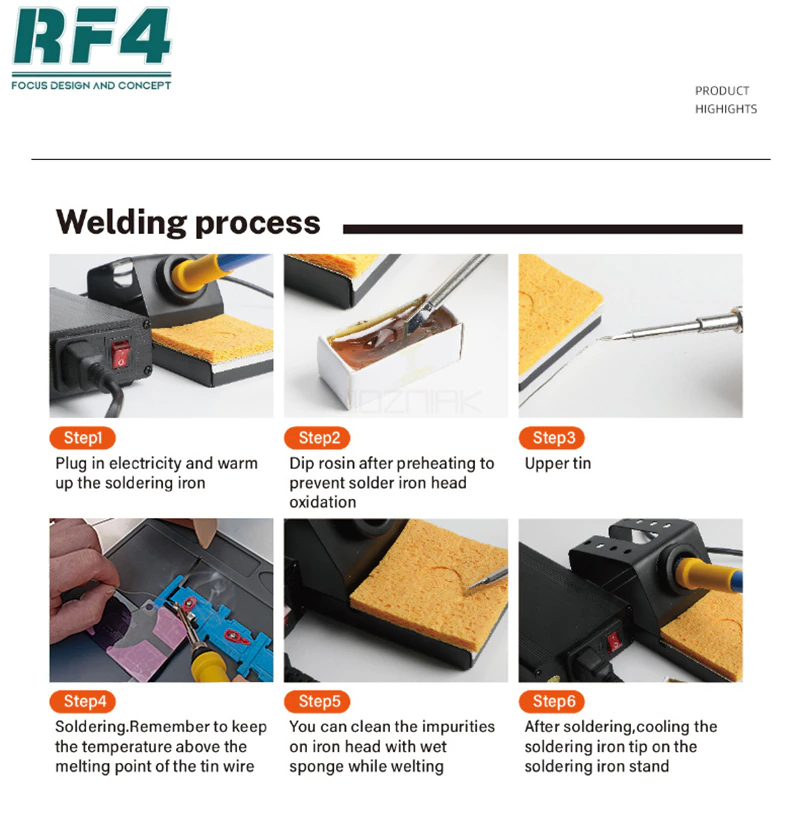 Comments