2UUL Ti-02 CURVED TWEEZER
2UUL Titanium Alloy Ultraprecise Tweezer for Precise Phone Board Repair
HIGH-QUALITY WORKMANSHIP: 2UUUL Ti02 angled tweezers are made of high-quality titanium, which is anti-magnetic, anti-static, and corrosion-resistant.
LIGHTWEIGHT - These angled tweezers are very lightweight, only 14g.
PRECISE - Can grab very small objects and also require 0.01mm diameter work.
GRIP - 2UUL has put a lot of thought into this design, which gives a ribbed outer surface and provides a non-slip grip, also a very ergonomic 14cm length helps too.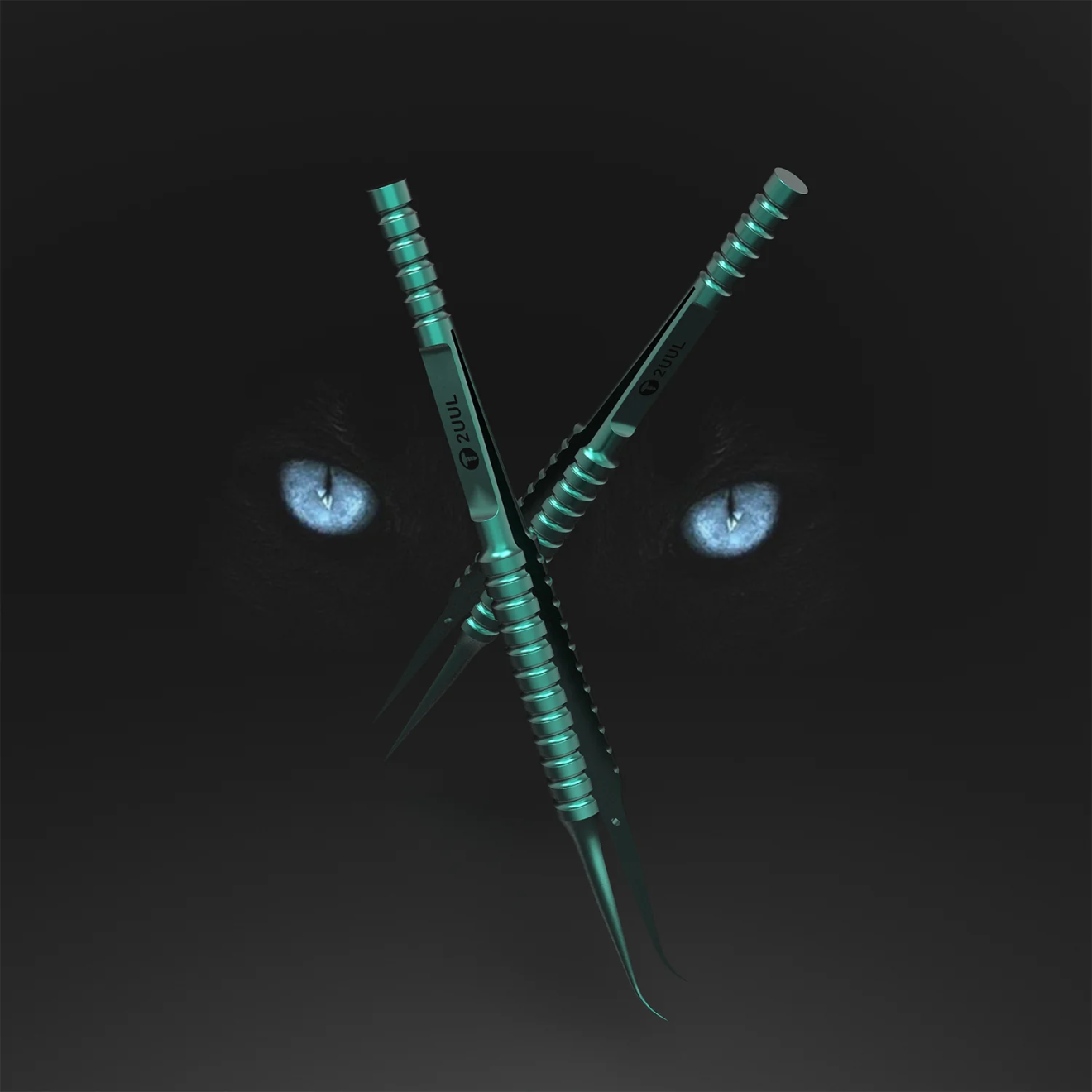 Comments