AISININ 7395A MULTIFUNCTIONAL SCREWDRIVER
Features:
The AISILIN 7395A Multifunctional Screwdriver is a versatile tool designed to handle various screwing and unscrewing tasks.
This screwdriver features a range of interchangeable bits, making it suitable for different types and sizes of screws.
Crafted from high-quality materials, the screwdriver offers durability and reliability for long-term use.
Its ergonomic handle design provides a comfortable grip, facilitating precise and controlled movements during tasks.
The compact and organized carrying case included with the AISILIN 7395A keeps all the bits neatly stored and easily accessible.
This multifunctional screwdriver is suitable for assembling furniture, working on electronics, and various DIY projects.
The interchangeable bits cover a wide range of screw types, reducing the need for multiple screwdrivers.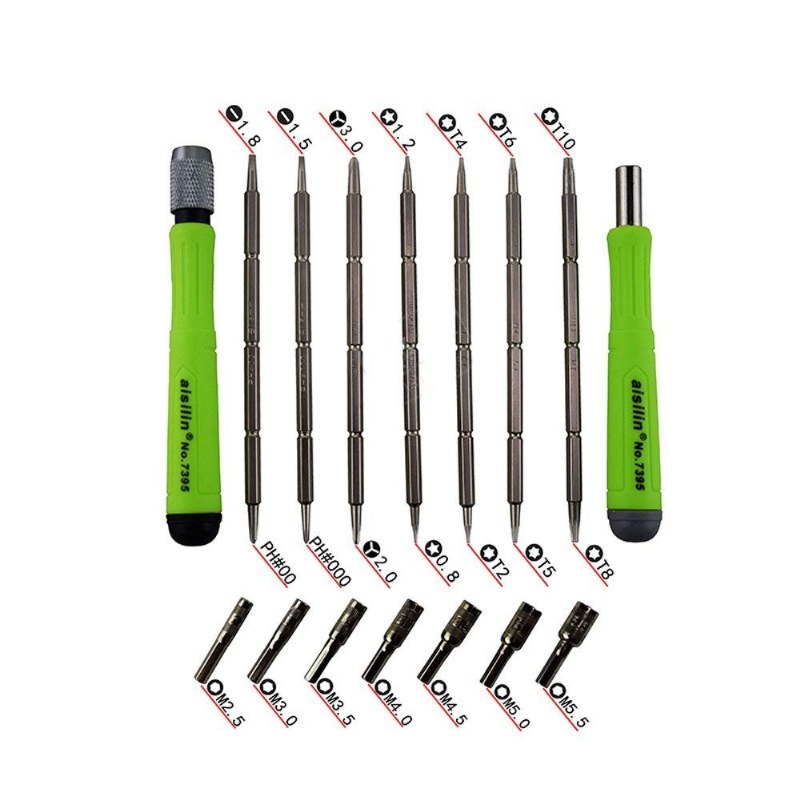 Comments