ANDROID 4PIN SILVER SMALL ON-OFF SWITCH
Function: The switch serves the primary function of controlling the flow of electrical power to an electronic device. When the switch is in the "On" position, it allows power to flow, turning the device on. When switched to the "Off" position, it cuts off power, turning the device off.

Android Compatibility: The term "Android" in the description might indicate that this switch is intended for use in devices that run the Android operating system. However, the switch itself is a hardware component and is not inherently tied to any specific operating system.

4-Pin Configuration: The "4-pin" designation suggests that the switch has four pins or terminals. These pins are typically used for electrical connections, including the supply voltage (VCC), ground (GND), and connections for the switch's status (On/Off).

Silver Color: The "silver" color likely refers to the appearance or finish of the switch. Silver-colored switches are common in electronic devices for their aesthetic appeal.

Small Size: The "small" description indicates that the switch is compact and designed to fit into tight spaces or on small PCBs (printed circuit boards).

Applications: On/Off switches like this one can be used in a wide range of electronic devices, including smartphones, tablets, IoT (Internet of Things) devices, and other consumer electronics.

Mounting: Depending on the design, the switch may be designed for through-hole mounting on a PCB or surface-mounted (SMD) directly onto the board.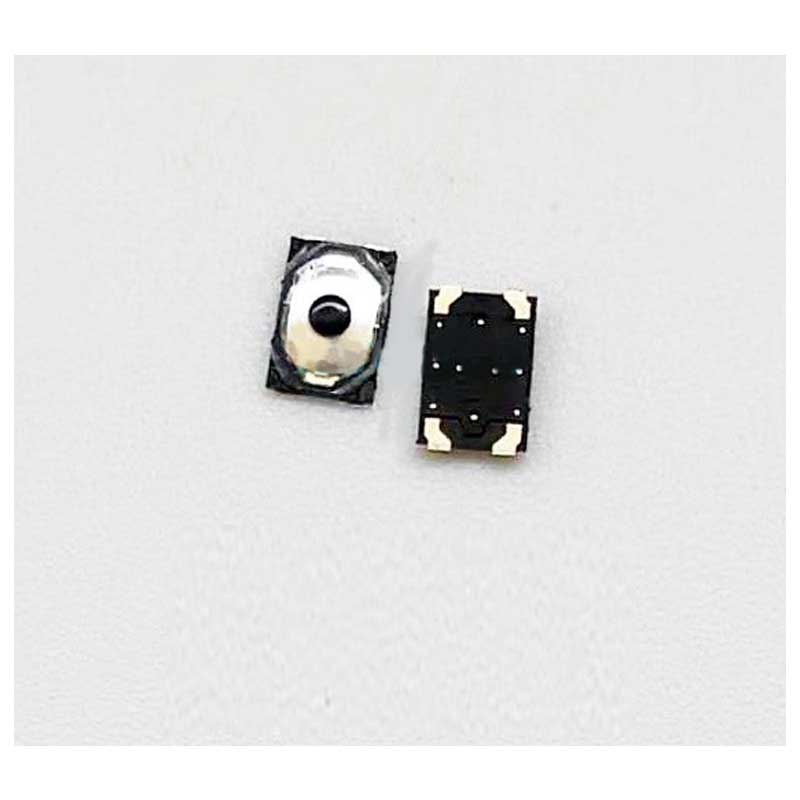 Comments