LiuLon 28in1 ELECTRIC SCREWDRIVER
Features:
The LiuLon 28in1 Electric Screwdriver is a versatile and convenient tool designed for electronic repairs and tasks.
It includes a range of interchangeable screwdriver bits, each tailored for specific types of screws commonly found in electronics.
The electric screwdriver features a motorized mechanism that automatically turns the screwdriver bit, reducing manual effort.
It's suitable for disassembling and assembling electronic devices like smartphones, laptops, tablets, and more.
The tool is often used by technicians, repair professionals, hobbyists, and enthusiasts who frequently work on electronic gadgets.
The Screwdriver Electric Minimalistic design.
Resistant, compact, portable, handy, and multifunctional.
Precision Screwdriver Electric Anodized aluminum.
25 magnetic precision tips in S2 steel, hardness 60 HRC.
Tip magnetizer integrated into the case to re-magnetize them at any time if necessary.Magneti
FEATURES:
Integrated aluminum alloy body, oxidation-resistance
Pen-shape design with screwdriver base, convenient while using
Powered by rechargeable lithium-ion battery
USB port charging provides a easy way to charge
Manual & automatic working mode
24 S2 ALLOY STEEL PRECISION BITS
Bits:- PH000, PH00, PH0, PH1, PH2, SL1.5, SL2.0, SL3.0, SL4.0, T2, T3, T4, T5H, T6H, T8H, T10H, T15H, H1.5, H2.0, P2, P5, U2.6, Y1, U2.3
The stand-alone host does not include the screwdriver bit, only the screwdriver set includes the screwdriver bit
Specification:
Power supply: DC
Model: Magnetic Screwdriver
Rated voltage: 3.6V
Manual/automatic mode, torque is 0.12/3N.m
No-load speed: 150r/min
Size: 200*95*23mm
Usage: Unscrew the screws
Drill size: 4*28mm (d*h)
Screwdriver bit material: S2 steel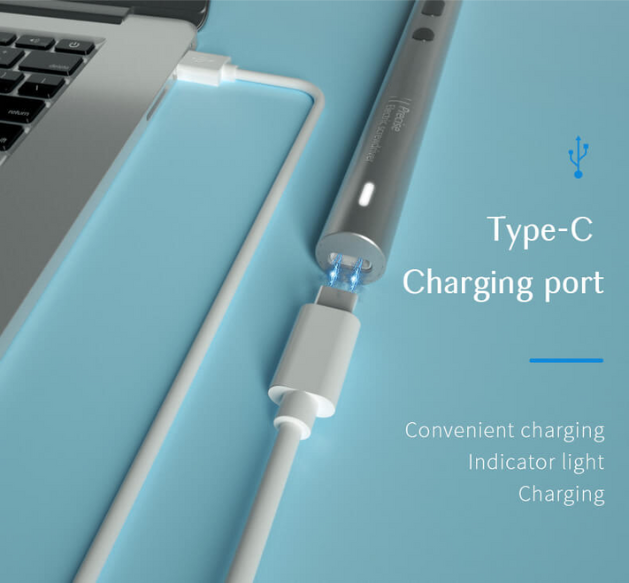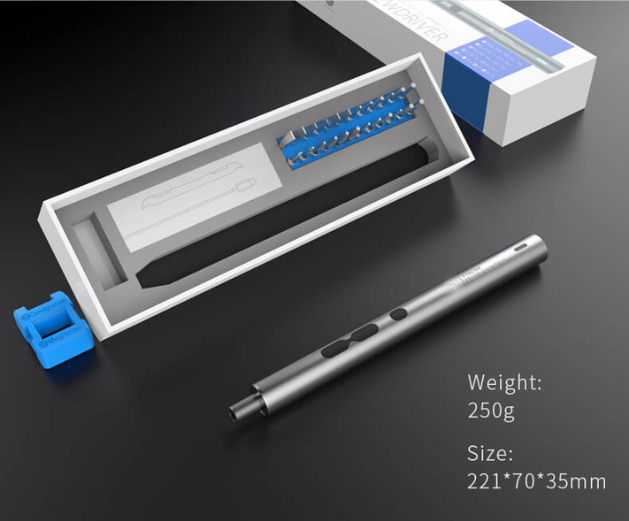 Comments