MECHANIC IMAT MINI MICROSCOPE MAT
The MECHANIC IMAT Mini Microscope Mat is a compact and essential tool for mobile repairing professionals. This portable microscope mat provides a clear and magnified view of intricate components, enabling precise repair work. With a focus on durability and convenience, it ensures easy handling and storage. Ideal for on-the-go repairs, it enhances accuracy and efficiency, helping technicians tackle intricate tasks with ease.
Feature:
Platform and microscope fixed base.
High-temperature Aluminum alloy Pad phone repair maintenance platform
Bring clean, standardized working images to each communication electronic maintenance master and customer, the working environment becomes clean and tidy, and the working plane design is humanized,
It is very convenient for cleaning and repairing sundries, removing, cleaning and replacing, Multi-function, multi-purpose, multi-type, materials slot tools need to be on this platform, it can be known and meet the needs of the vast number of communications electronics industry maintenance master.
Maintenance platform specifications include the maintenance activities area, removing slot tools and common maintenance supplies placing slot.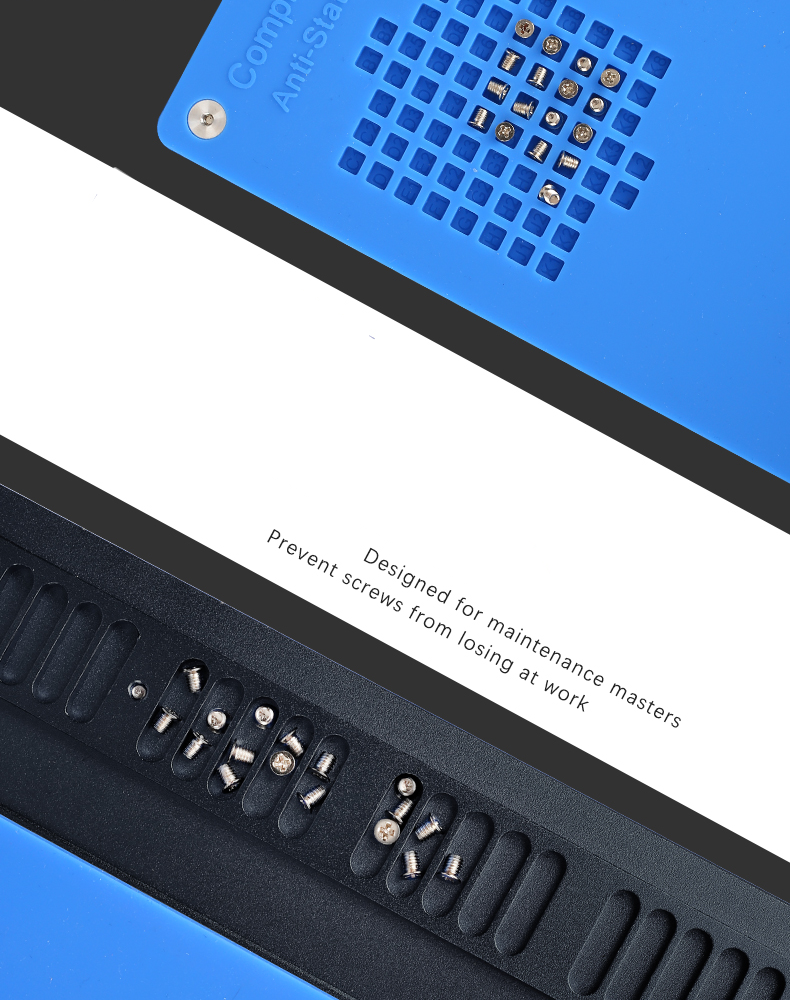 Comments