OSS T12D PLUS SOLDRING IRON STATION
The OSS T12D Plus soldering iron station is a high-quality tool for soldering applications. It provides precise temperature control and excellent heat transfer, allowing for efficient and reliable soldering. The station features a digital display for easy temperature adjustment and monitoring. Its ergonomic design ensures comfortable use during extended soldering sessions. The T12D Plus is known for its quick heating time and durable construction, making it a popular choice among professionals and hobbyists alike. Whether you're working on electronics, circuit boards, or other soldering projects, the OSS T12D Plus soldering iron station offers the performance and reliability you need.
1 Normal use mode: when the machine is on, rotate the encoder left and right to directly adjust the temperature value (150-450 degrees Celsius).
2. One-button enhancement mode: under normal use, press the encoder to enter the enhancement mode (rapid temperature rise of 50 degrees Celsius), the dot in the lower right corner of the digital tube flashes, and the duration is 60 seconds by default (time can be set). After 60 seconds, the normal temperature will be automatically restored after two beeps.
3. Function setting mode: when the machine is on, press the encoder for 1 second and then release it to enter the parameter setting function and rotate. Encoder selection options: P01, P02, PO3, P04, click the encoder cycle function options. Long press the encoder button for 3 seconds and it will automatically save and exit the setting interface,
the soldering iron is not used, the default is 60 seconds to enter the standby mode, operate the encoder, or pick up the handle to resume the heating mode. When the soldering iron does not enter the sleep mode by default for 3 minutes, operate the encoder or pick up the han resume the heating mode.
Auto standby
Quick recovery
Adjustable sleep time
Adjustable standby time
Three preset temperatures
Enhance temperature with one click
Packing Details:
* 1x OSS T12D PLUS SOLDRING IRON STATION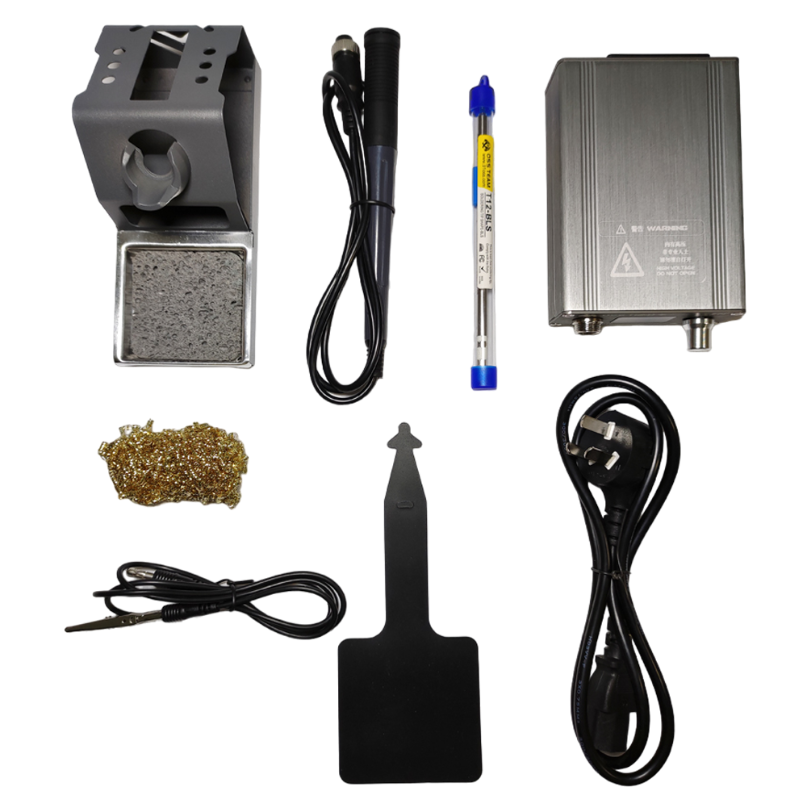 Comments