QIANLI DP-09 BLADE
QIANLI DP-09 BLADE A cutting-edge tool for precise phone repairs. With advanced features and durability it simplifies intricate tasks boosting your productivity and efficiency.
Description:
Various models meet different usage scenarios, keep updating new models, and create a new DP series of hand
DP blade is newly designed, with good strength and high hardness.
Each sheet is laser cut to ensure the unity of the product.
The selection of each product has been professionally tested, and the selection of high quality is a great guarantee for the product.
DP series blades must be used with the qianli universal handle.
Packing Details: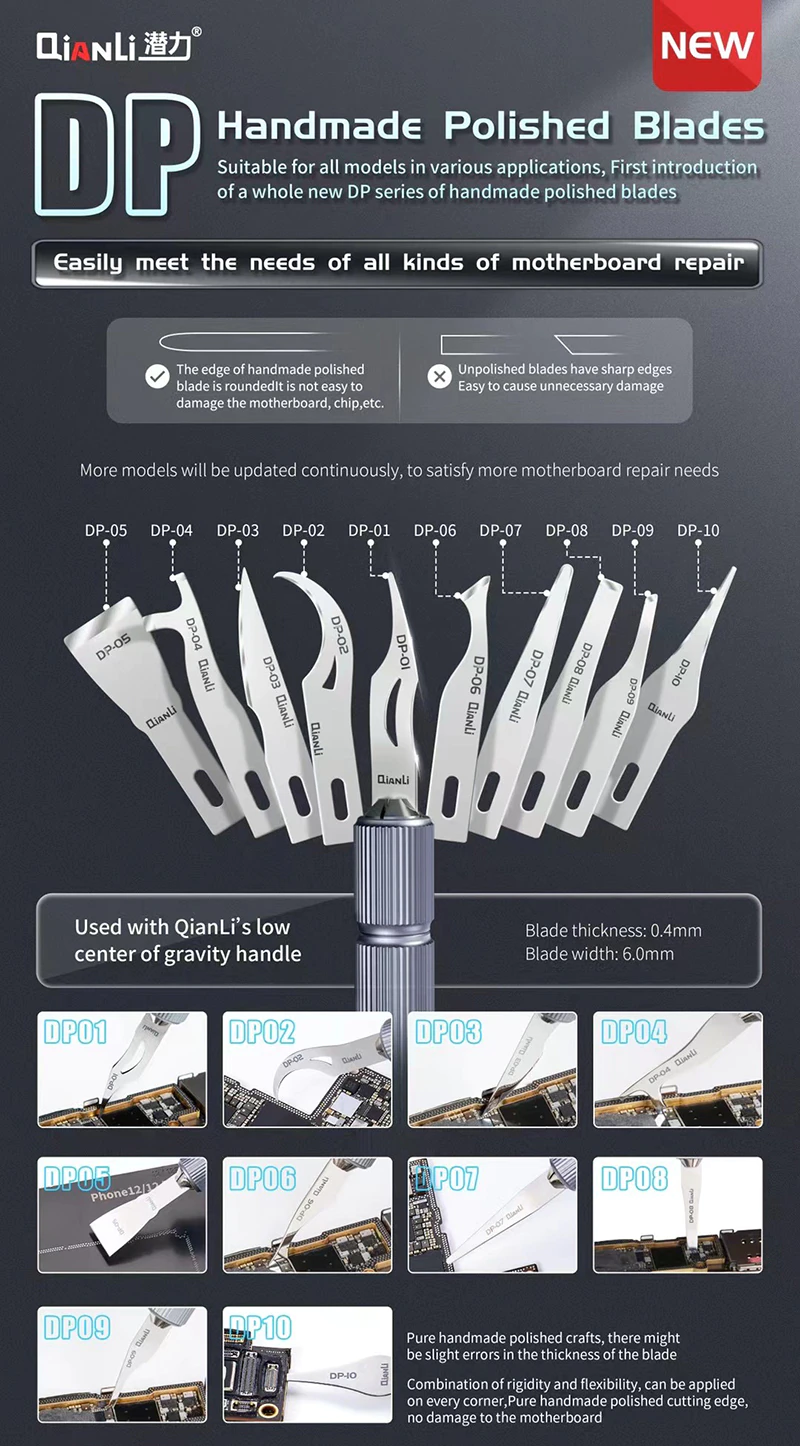 Comments