QUICK TS1200A INTELLIGENT LEAD FREE SOLDERING STATION
Advanced ESD Soldering station with 120 W heating power. Designed for professional soldering electronic components using lead-free solders. Improved, resistance-type heating principles guarantee the best heating parameters. This Quick soldering station has also a new design LCD and easy-to-use buttons to digitally set the parameters. Ideal for mobile phone circuit board repairing, mobile phone BGA desoldering repairing, etc. FAST heat up speed with auto sleep when not in use.\n\n
The sensor is placed at the top of the heating element, and the temperature can rise to the set value at an extremely high speed with accurate temperature control.
The output power is intelligently distributed as the size of the soldered joint changes, and the maximum power can reach 120W.
The soldering pencil is shortened in length, more ergonomic and comfortable to use, and better for precision welding.
The automatic recognition design will prompt the alarm when the handle does not match the host machine.
The touch buttons are beautiful in appearance, waterproof and moisture-proof, easy to operate and have a long life.
Quickly switch between 3 different temperature points to meet different soldering process requirements of different products.
The password lock function effectively protects the production process parameters from being modified at will.
Real-time monitoring of ESD grounding to ensure electrostatic protection of soldered products.
The more intimate safety protection design, in response to a sudden power failure restart, will not self-heat without confirmation, to ensure safety.
Two temperature modes of Fahrenheit and Celsius temperature are free to switch.
The intelligent induction handle is designed with touch-type instant sleep function.
The automatic shutdown function reduces consumable costs and saves energy.
POWER software switch, with small standby power, and without useless work.
features:
Fast heating and rapid thermal recovery.
Long lifetime heater.
Easy tip replacement.
Station parameters interlock using a PIN code.
Compatible with various types of soldering iron tips.
With temperature alarm function, Fahrenheit and Celsius temperature switchable.
High-quality, digital LCD.
Three working modes.
Auto shutdown function available.
New design, improved operating.
Computer control (network connection)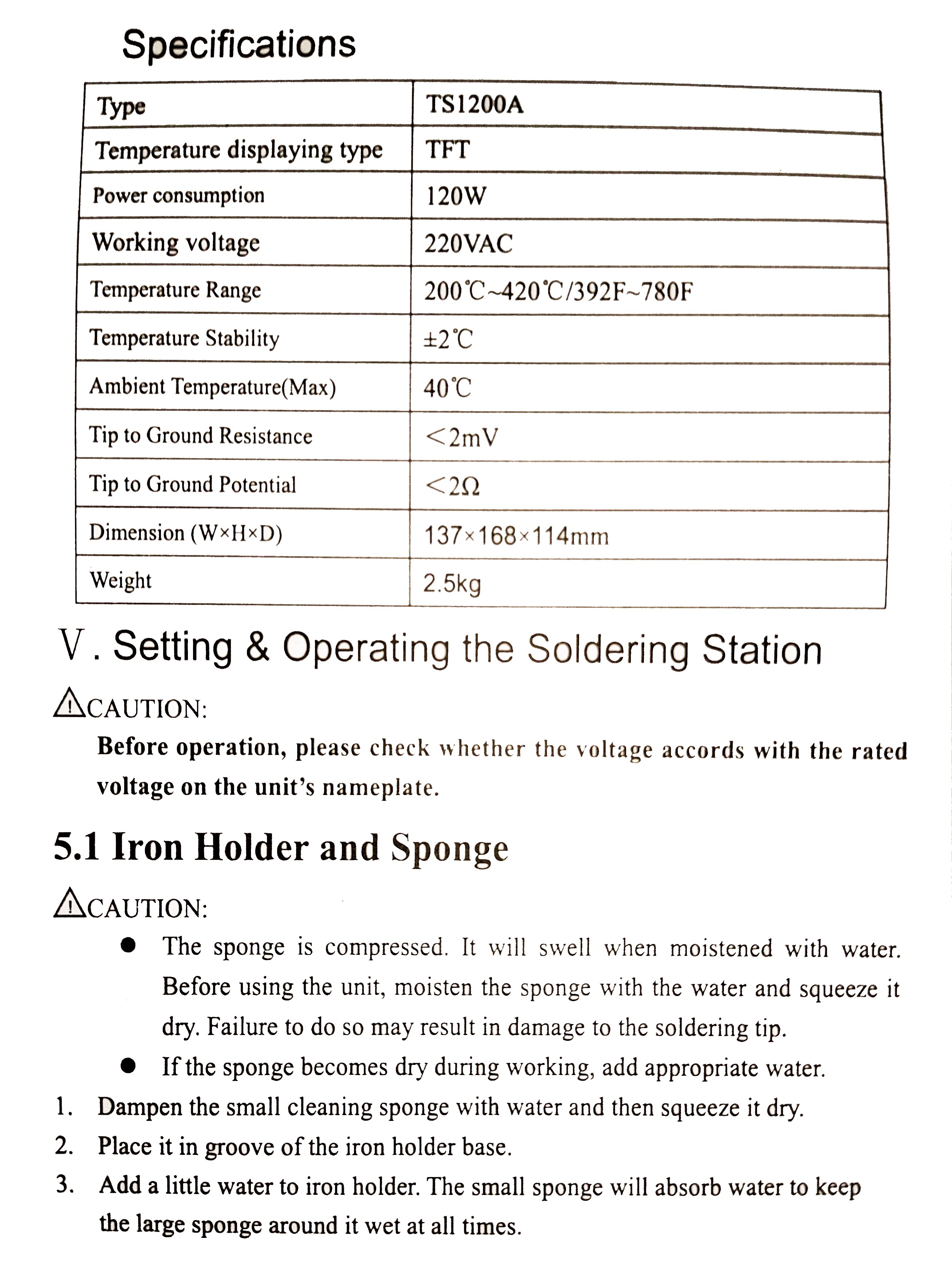 \
Comments