SUNSHINE DT-890N Digital Multimeter
Features:
Sunshine dt-890 digital multimeter True RMS measurement which is accurate and stable.Simulated bar and numbers display simultaneously which is convenient and direct.
Intelligent anti-burning protection which is safe and reliable. Induction electrovore faction. It would beep when there is current.
Temperature test (0 ° C ~ 1000 ° C), can test the liquid and solid temperature
When shifting blocks, there would be a reminder sound "bee". Providing humanized operation
High-class body, streamlined design. Comfortable touching.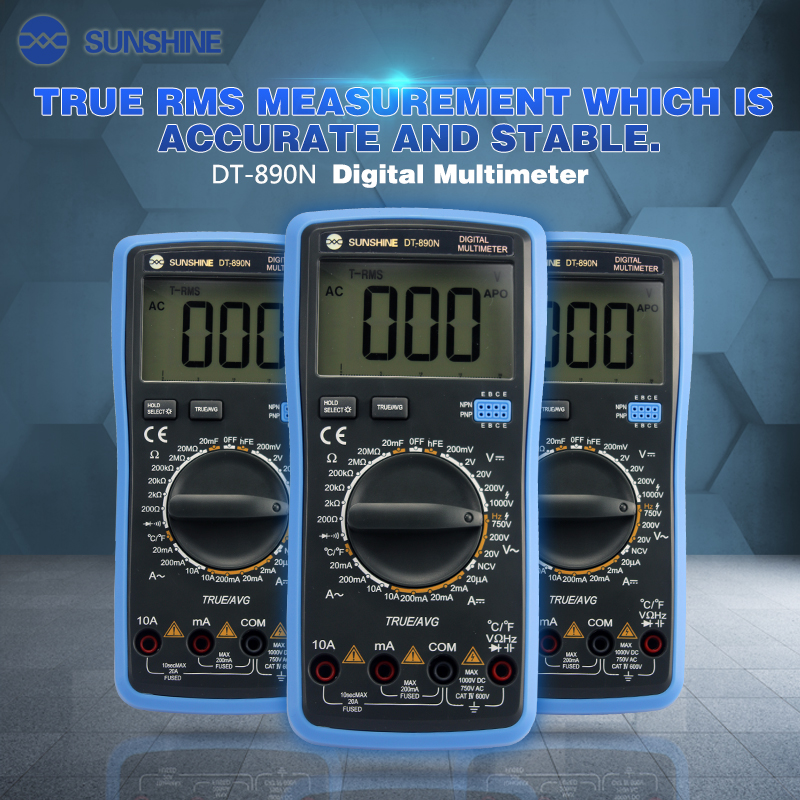 Comments