SUNSHINE SS-719 (T3) ScrewdriverÂ
The SUNSHINE SS 719 T2 Screwdriver is a precision tool designed for electronic repairs and tasks.
It features a T2 screwdriver head, which is commonly used for disassembling and assembling small electronics like smartphones and laptops.
The screwdriver is made from high-quality materials, ensuring durability and reliability during prolonged use.
The ergonomic handle design offers a comfortable grip, enabling precise and controlled movements during delicate repairs.
With its compact size, the SUNSHINE SS 719 T2 Screwdriver is suitable for accessing tight spaces and intricate components.
It's a valuable tool for technicians, repair professionals, and hobbyists engaged in fine electronic repairs.
The T2 screwdriver head is specially designed to fit the unique screws found in electronic devices, reducing the risk of damage.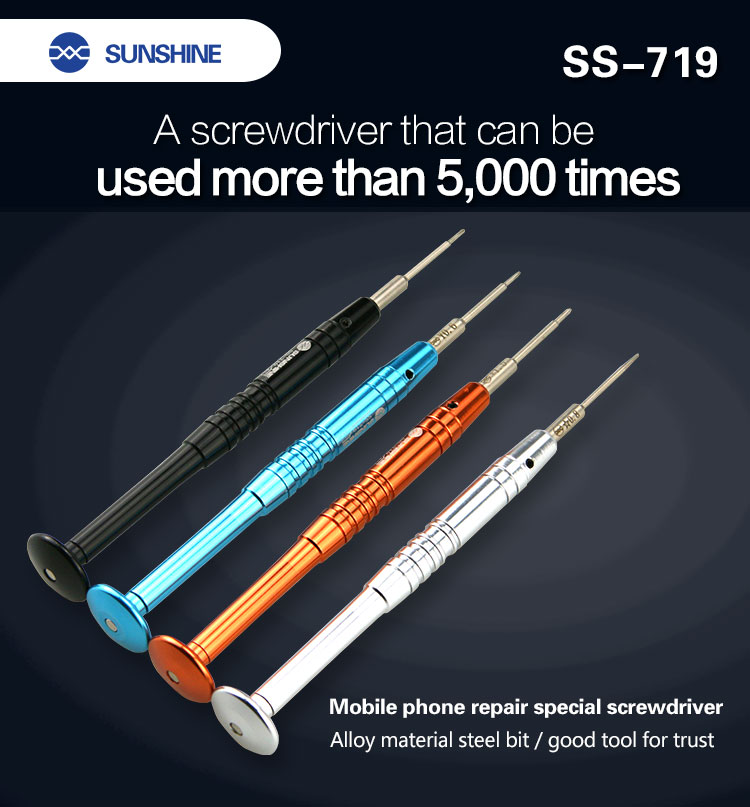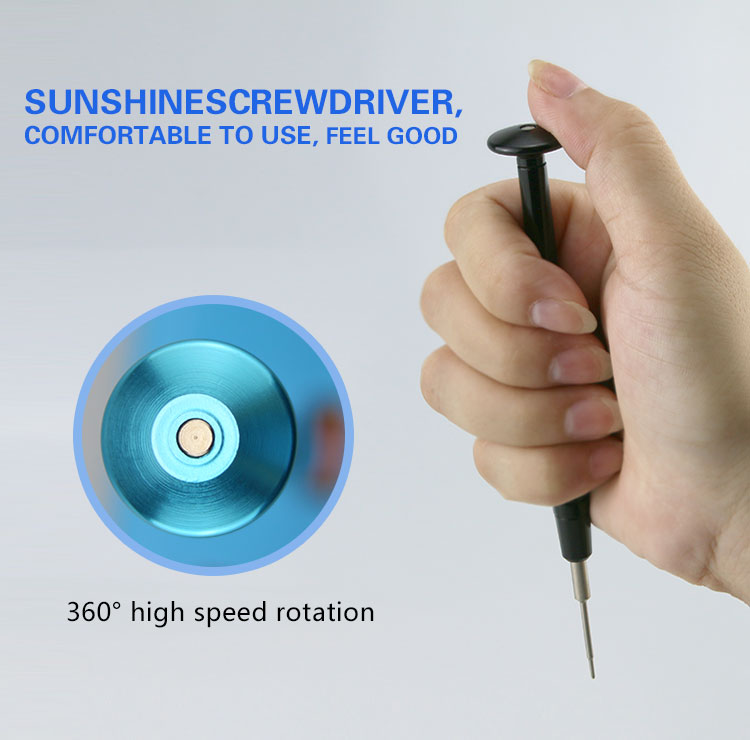 Comments