SUNSHINE S-918F Edge Screen Separator & Glue Remover
Features:
Sunshine S-918F edge screen separator and glue remover. Edge screen separate and glue remover, support with middle frame operation. 360° rotating platform, exclusive card design, Unique card design, anti-winding.
Magnetic buckle?Convenient storage, and free disassembly.
Built-in strong suction pump.
Smooth and large operation aluminum plate up to 6.5 inches.
S-918F is a new type of screen separation and degreasing equipment.
The intelligent temperature control system, adjustable temperature, and built-in vacuum pump support the operation time setting.
The heating table cab supports the 6.5-inch mobile phone and its detachable movable splint can fix the mobile phone to remove glue when the screen is framed, and the heating table can be rotated, and the screen is safe and convenient.
Packing Details:
* 1x SUNSHINE SS-918F Edge Screen Separator & Glue Remover 100% ORIGINAL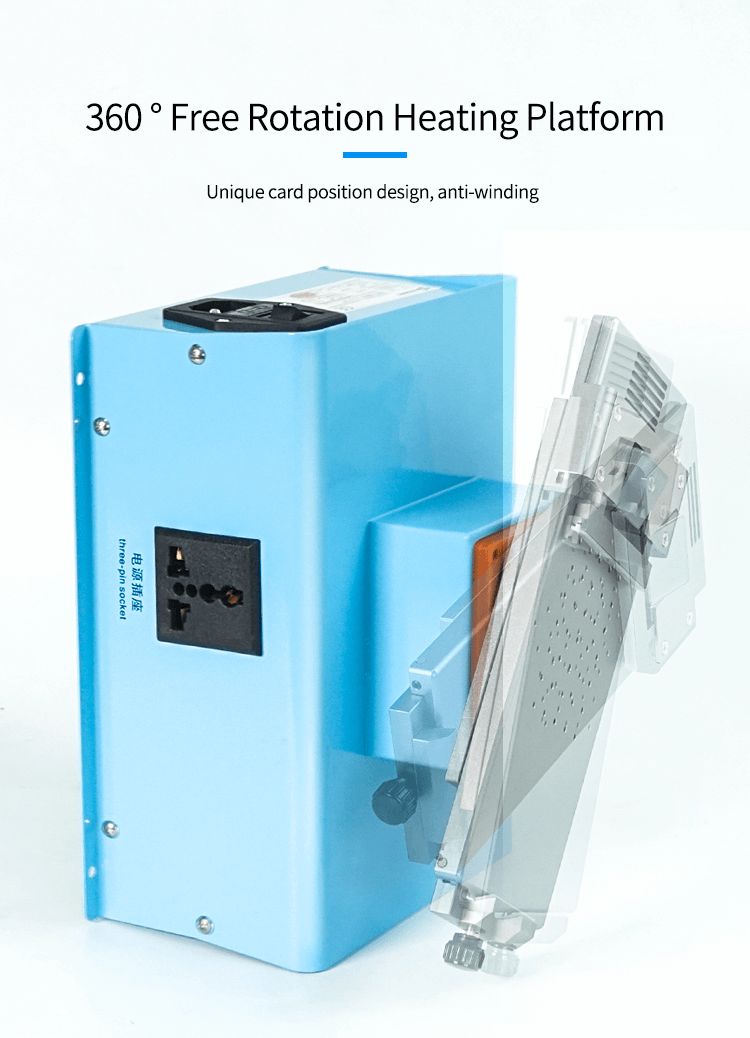 Comments