SUNSHINE SS-T12A HEATING STATION
Product Specification:
SS-T12A Heating Station with different iPhone Motherboard Heating groove, T12A-X T12A-XS T12A-XSM iPhone X XS MAX Double Layers Board Pre-heating Rework Station, iPhone 5S 6 7 motherboard desoldering station, SS-T12A Heating Station
for iPhone 6 7 8 X XS MAX motherboard desoldering repair.
SUNSHINE SS-T12A iPhone X upper / lower motherboard pre-heating station adopts a special heating design and precise
temperature control capability, which will locate accurately locate the needed heating part. SS-T12A has a dual bayonet design
to make the iPhone X motherboard stable. 100V-240V SS-T12A iPhone X mainboard stratified 185 degrees accurate rapid
separated disassembly heating station
iPhone X logic board was folded in half, and two layers then were soldered together, the upper layer is the mainboard, and the
lower layer is the signal board. Which made our repair much more difficult to proceed with, how to repair the iPhone X logic board in fast
Tips:
The product prevails in kind, pictures are just for reference.
Please check your model and read related information carefully before ordering to avoid mistakes.
The item will be shipped in 2 working days after ordering.
We offer a 1-year warranty for this item.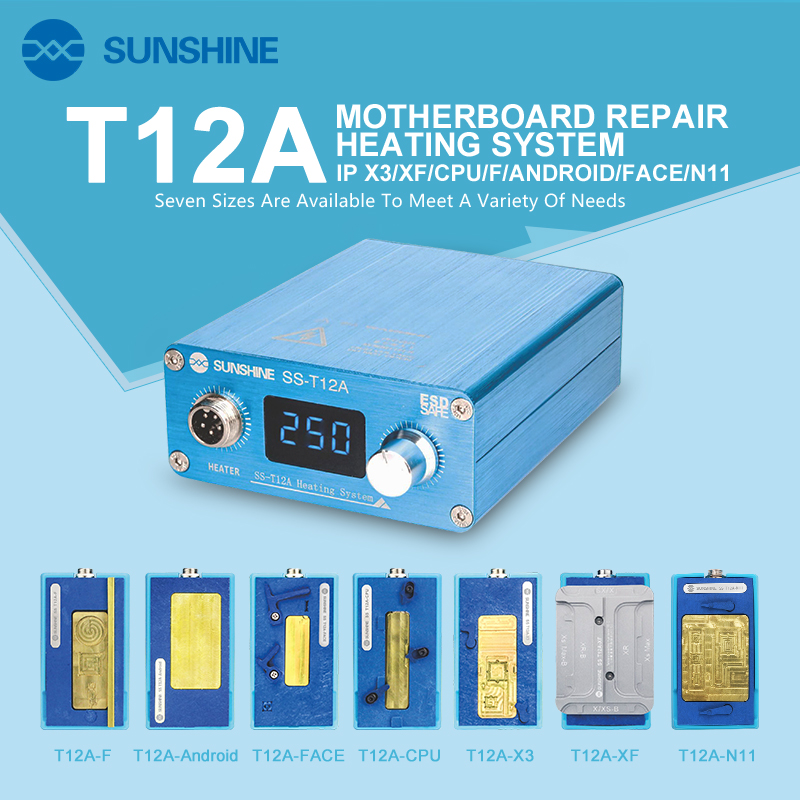 Comments