SUNSHINE ST-17 TWEEZER
Features:
The SUNSHINE ST-17 Tweezer is a precision tool designed for delicate and intricate tasks.
These tweezers feature fine, pointed tips, making them ideal for picking up and handling small components and parts with precision.
Crafted from high-quality materials, the tweezers offer durability and reliability for various applications.
The fine tips provide excellent control and allow for precise placement of components in electronics, jewelry making, and other tasks.
The tweezers have an ergonomic design with a comfortable grip, reducing hand fatigue during prolonged use.
The SUNSHINE ST-17 Tweezer is essential for technicians, hobbyists, and professionals working with small, sensitive parts.
Packing Details:
* 1xSUNSHINE ST-17 TWEEZER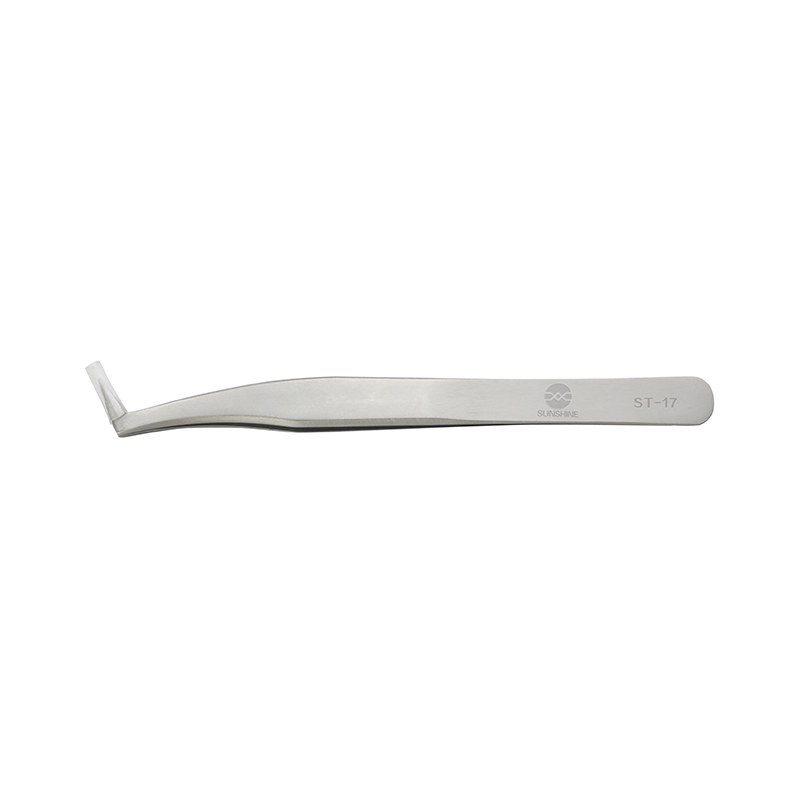 Comments